by Sarah Drewing
Pre-order your copy now!
A baby board book — Printed in the USA. Release date April 2022.
Choose to pick up your order when the books arrive (April 2022) in Columbia, Missouri or request shipping for an additional charge.
$11.99 plus tax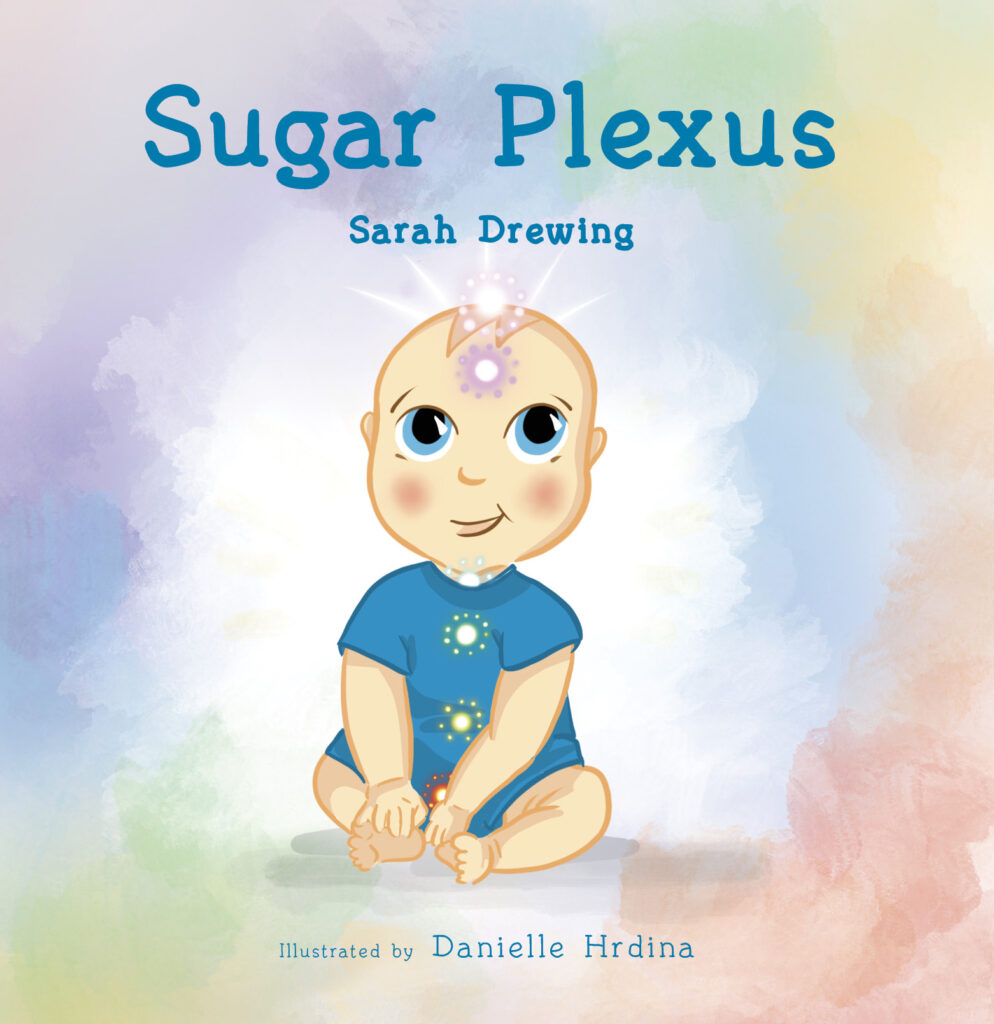 To pre-order and pick up your book in Columbia, Missouri (at select locations) click here:
To pre-order and have your book shipped to you click here:
Sugar Plexus is an interactive journey designed to reinforce a loving and involved relationship beginning in infancy. It's never too early to teach the power of energy and its presence in our bodies and our minds. Reading aloud to children at an early age is a valuable method of encouraging exploration and imagination, balance and wellness, and expressing love.
Sarah Drewing's four children have learned about vibrational energy and the power it plays in our lives. Sugar Plexus was written after an unprompted interaction took place between Sarah's two youngest children. She was witness to the knowledge of energy centers being passed down. A true blessing.