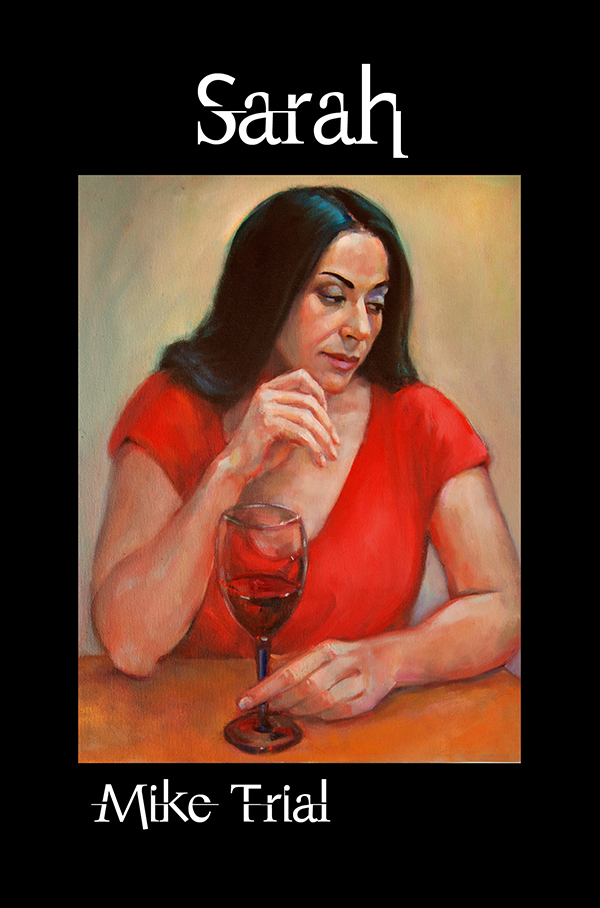 Mike Trial's new novella:
(Paperback, approximately 126 pages)
PREORDER NOW!
Reserve your copy today.
Only $18.00 Includes free shipping.
Sarah is in final production and scheduled for publication March 2021. Preorders will ship immediately upon release!
If you do not have a PayPal account, you will have the option of using your credit or debit card at checkout.
About the Book
Sarah, a spirited cosmopolitan painter distanced from the father she seldom saw through her college and early career realizes that connecting with family may help her find the answers to a satisfying future. She resolves to reconnect with her father, and over time they manage to do so. Then one wintry night he talks with unaccustomed candor to Sarah. About himself, about Sarah's mother, and Sarah's sister Lisa. Sarah learns that the past she thought she knew is subtly darker than the pleasant images in her memories.
Sarah is left with questions she has been avoiding her whole life: who am I and who do I want to be?
Scheduled for release Spring 2021