Preorder Ed Hanson's newest Artful Dodger book in first-run Hardback. Preorders are open now through Midnight May 16, 2021!
Preorders include sales tax and are shipped FREE! Books with Columbia, Missouri addresses may be delivered, out of town orders will be sent using USPS.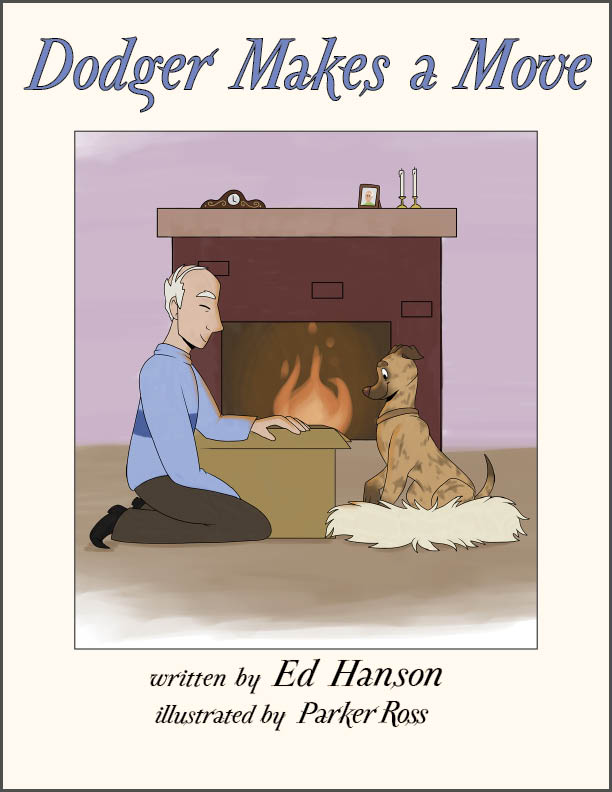 Use the Multiple books menu to select one or more books: Select "First book" and add to cart, then in the PayPal screen click "continue shopping" to return and add additional books at $22.95 from the pull down menu and save! You can increase quantities of the additional books at checkout. You will be taken to PayPal's checkout system, and you may use your favorite credit card if you do not have a PayPal account.
Artful Dodger can't help but notice that his special guys are busy putting things into boxes. Soon he's off on his next adventure—a big move! New places can be fun, but they can also be full of surprises. You will want to know the ups and downs that lay in store for Dodger, Ed, and Tim!