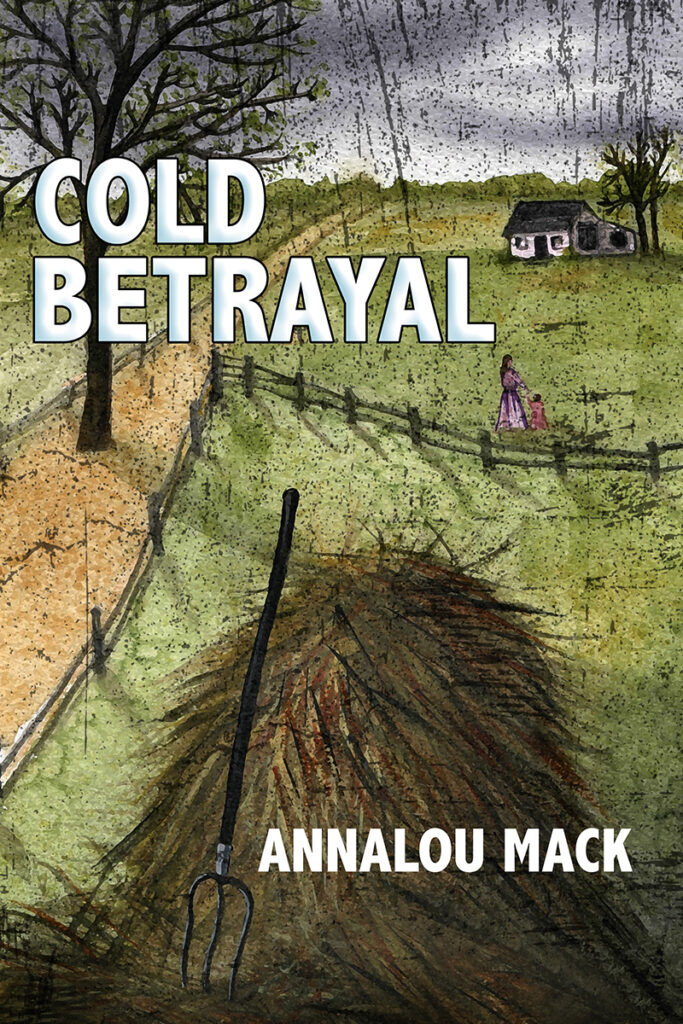 by Annalou Mack
Historical Fiction
Preorder period has expired.
As soon as the book is posted for sale on Barnes and Noble and Amazon and other booksellers you will be find links to purchase from your choice here.
Cold Betrayal is a suspenseful and poignant journey into a now forgotten, yet profound bit of Missouri's past. It explores the true story of Della Gibson, a farm girl living in northern Missouri in the 1890s. Farm life is hard work, but peaceful. Her dream is for her life to be a serene farm life, just like her parents, but at age sixteen she falls in love with handsome George Taylor. They marry, soon a child is born, and her future seems bright.
But George, though he is a good husband and a hard working man, often falls under the influence of his brother William (Bill) Taylor, whose wild ways have gotten both of them into trouble before.
Set against the beautiful and bucolic Missouri countryside, this is a suspenseful exploration of the human heart confronted with murder, betrayal, vengeance, loss, and loneliness. You will not forget the ending for a long time.
Annalou Mack explores how quickly our lives can change—a single incident, a hasty decision, a misunderstanding, and our hopeful expectations can be lost forever.